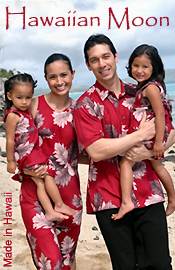 Original Hawaiian clothing shirts, and print dresses
Hawaiian Moon Clothing Company featured at Catalogs.com. Hawaiian clothing headquarters. Choose a Hawaiian print dress, a Hawaiian dress casual shirt, or other colorful gift.
Free Shipping in the continental U.S. on orders over $100.00. Hawaiian Moon does not offer a print catalog. Please click below to visit their website to place orders or call (808) 537-6488 or toll free (866) 810-5584 and mention this Catalogs.com special offer.
Shop Hawaiian Moon Clothing Company Now!