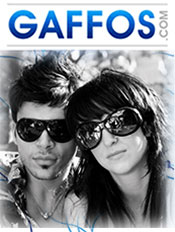 Name Brand Sunglasses - Designer sunglass brands for less
Gaffos.com is your online source for name brand sunglasses with an assortment of authentic designer sunglass brands including Gucci to Prada brand name sunglasses - featured at Catalogs.com.
Free Shipping for all orders and returns in the continental US! Your discount will be applied automatically at checkout on the Gaffos.com website.