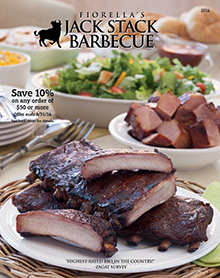 A Remarkable BBQ Experience delivered straight to your door
Jack Stack - Barbeque ribs, barbeque beef brisket, and pulled pork meals by mail at Catalogs.com.
Get 10% Off all orders Enter code - CATALOG10 - in your shopping cart on the Jack Stack Barbecue website.
Discount will be applied at checkout.