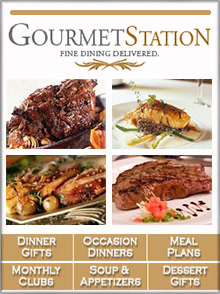 Complete gourmet meals, food gifts and dinner gifts you can order online
Gourmet Station featured at Catalogs.com. Buy full three and four course meals of fine gourmet food online. Gift certificates, dinner-of-the-month-club, and other fine gourmet food gifts.
Get 5% off any purchase Enter the code - catalogs - in the Promo Code Box at checkout on the GourmetStation website.