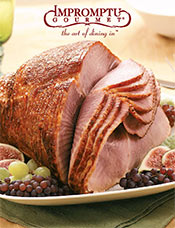 Impromptu Gourmet - Gourmet appetizers, entrees, soups, cheeses, desserts and gifts
Impromptu Gourmet brings gourmet foodies a menu of gourmet appetizers, entrees, gourmet soups, desserts and cheeses delivered to your door - featured at Catalogs.com.
Standard Shipping for only $9.95 for any order! Enter the key code - CT112 - at checkout on the Impromptu Gourmet website.