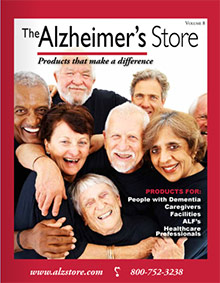 Cognitive support materials and safety devices for those facing Alzheimer's disease
Alzheimer's Store featured at Catalogs.com. Alzheimer's disease support materials, urinary incontinence product and home safety supplies for those providing home care to patients with Alzheimer's disease.
Get 5% off orders of $50 or more Enter coupon code - catalog - during checkout on The Alzheimer's Store website.