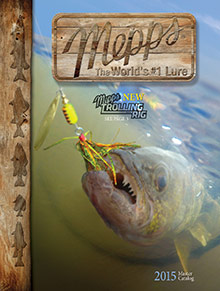 Fish Anglers! Catch more fish with the world's #1 fishing lures
Mepps Fishing Guide featured at Catalogs.com. Fish anglers will find the saltwater and freshwater fishing lures they need in this fishing lures catalog. Bass fishing lures, fishing hats and more.
Get a FREE Mepps Dorsal Fin with orders of $55 or more Offer will be applied automatically at checkout on the Mepps Fishing Guide website.
CATCH MORE FISH!
All fish anglers want to outfish their buddies. By shopping from the best of the fishing tackle catalogs, now you can.