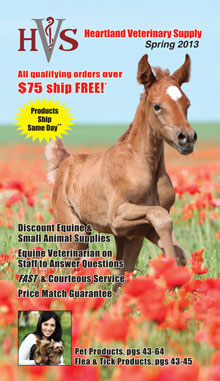 Affordable equine and pet care supplies and supplements
Heartland Vet Supply featured at Catalogs.com. Find horse vet supplies for every need including equine joint care. They have horse tack for sale too. And for your horses' furry friends, there's a great selection of dog care supplies.
Get Free Shipping on non-vaccine orders of $75 or more Your Free Shipping offer will be applied automatically at checkout on the Heartland Vet Supply website. Valid for continental USA orders only.