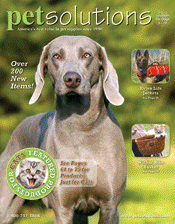 Online Pet care supplies at prices up to 70% Off
Pet Solutions has the best selection of pet care items online from dog and cat products to fish food and slupplies at great prices - featured at Catalogs.com.
Savings Offer: Get Free Shipping on orders over $99 Savings automatically applied at checkout. Your Savings will be applied automatically at checkout on the Pet Solutions website.