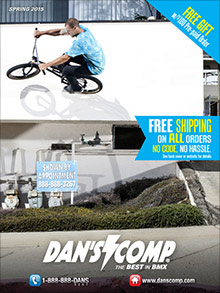 BMX clothes, Skate Shoes, BMX shoes, and street gear at great prices - from Adidas to Vans
Skater clothes and emo looks for teens featuring shirts, shoes, hoodies and hats with the Vans logo, Etnies logo, Quicksilver logo and more - featured at Catalogs.com.
Get 10% Off your next order. Enter the promo code - 45MC - on Dan's Comp website during checkout and SAVE 10% on orders. Some product exclusions may apply. (Excludes Shipping, Sales Tax, Gift Certificates).