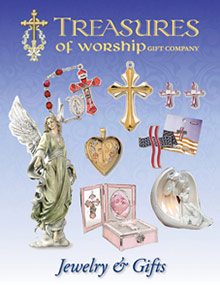 Christian jewelry and gifts - from books to keepsakes and collectibles for all occasions
Treasures of Worship brings you a vast assortment of Christian gifts, from Christian jewelry and rosary beads to books and keepsakes - featured at Catalogs.com.
Get Free Shipping on all orders
+ Get 10% Off orders of $60 or more Enter the coupon code - CAT1212 - at checkout on the Treasures of Worship website.
Shop Treasures of Worship Now!