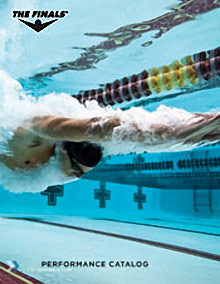 Performance swimsuits for competitive swimmers, teams, lifeguards and aquatic fitness
Finals featured at Catalogs.com. Buy men's and women's competition swimsuits, lifeguard apparel, swim goggles, training equipment, and swimming accessories at great prices.
Get Free Shipping on all orders of $50 or more Enter the coupon code - catalogs - on The Final's checkout cart.