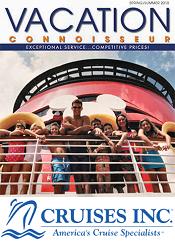 Cruises Inc - Cruise deals and packages from all the major Cruise Lines
Cruises Inc helps you plan your cruise vacation with NCL cruise deals and cruise deals last minute from Carnival, Celebrity, Crystal and more of the leading cruise lines - featured at Catalogs.com.
Love to Cruise SALE! Dollars Off, Onboard Credits, Reduced Deposits and More!